You want to make a healthy, home cooked meal that doesn't break the bank, take a ton of time, or make you feel like you need to have the skills of a professional chef ...but you have no idea where to begin.
Does this sound familiar?


______


Can you imagine how it would feel to confidently pull off a meal (that your family actually loves) from what you already have on hand?






I N T R O D U C I N G
The Cook Once Academy


A year-long membership course where I'll give you all the secrets I used to write Cook Once, Eat All Week, so that you can save time, save money, and get delicious, healthy dinners on the table
with ease.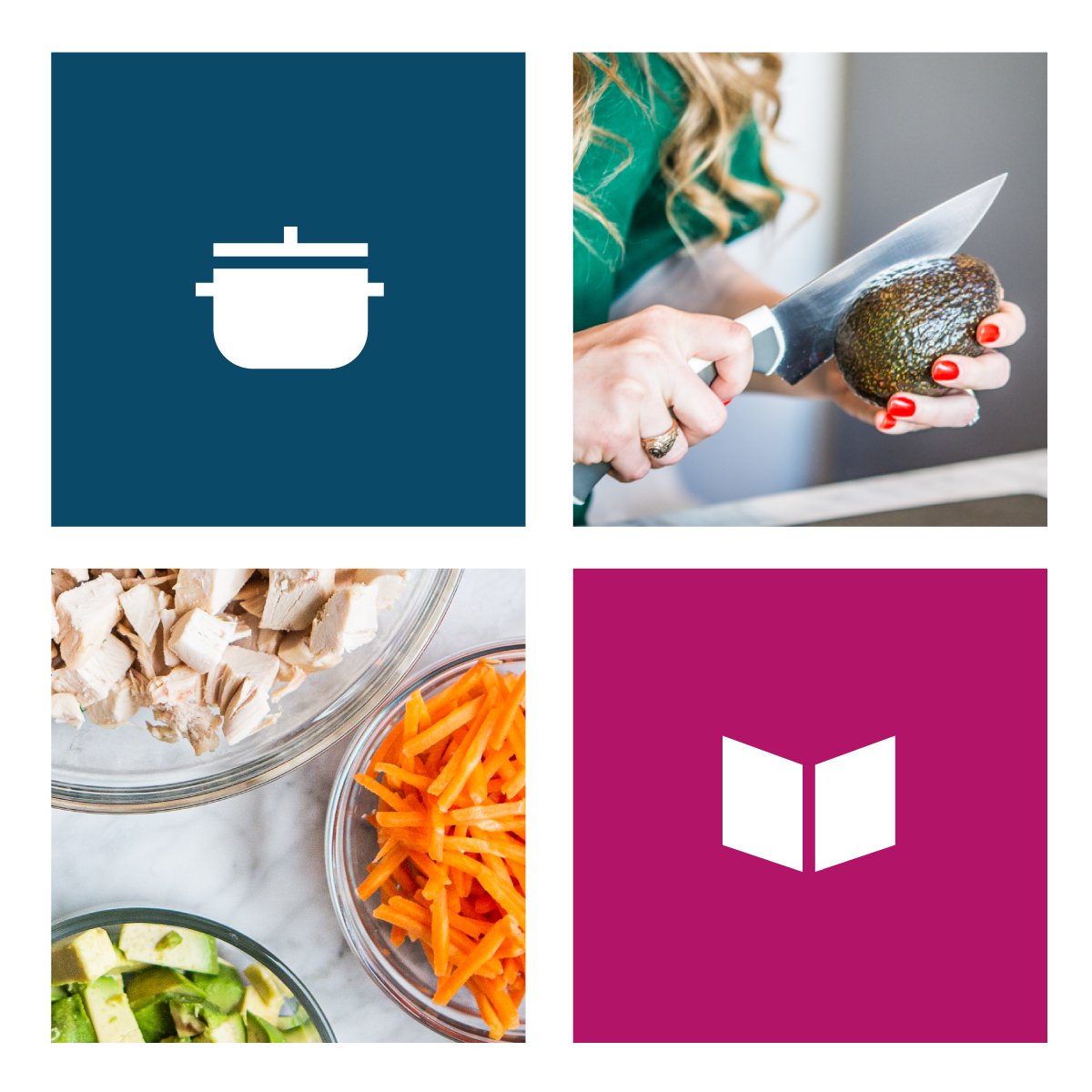 What is the Cook Once Academy?
O U R - P R O G R A M


While other courses may teach you the basics of cooking, we teach you our one-of-a-kind system to help you create nutritious meals that your family will love in a fraction of the time — and provide a community that will cheer you on every step of the way!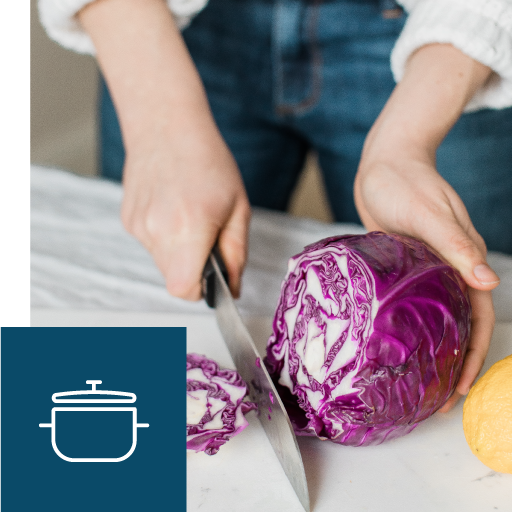 01
Kitchen Shortcuts
Our best kitchen shortcuts, so that you can spend less time in the kitchen and more time with your family. Plus, how to make a meal with whatever you have on hand, so you won't be scrambling to get last-minute groceries.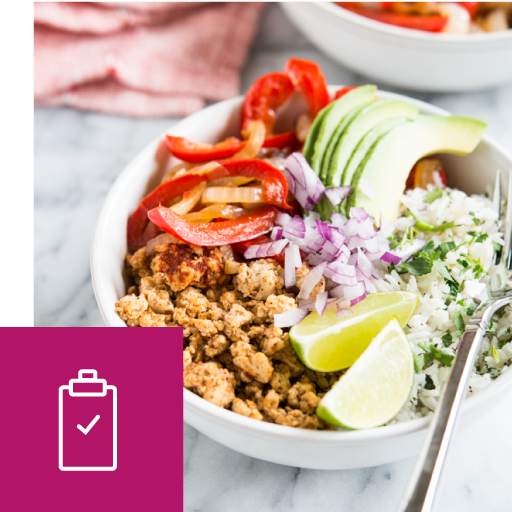 02
How to Stretch Your Dollar
How to save money, because eating healthy does not have to be expensive!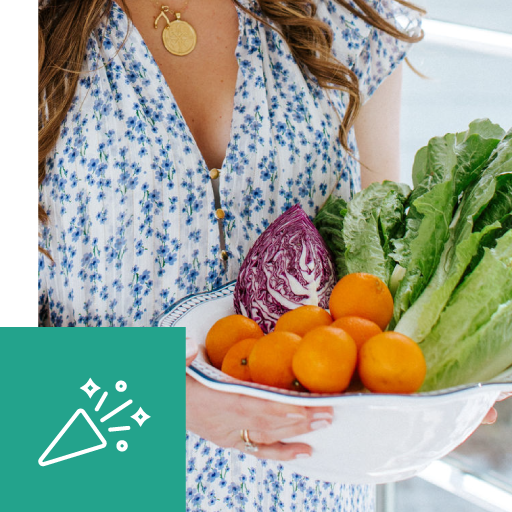 03
Creative Cooking Skills
Skills to boost your creativity and confidence in the kitchen, so that you can actually have fun cooking instead of dreading dinnertime.
W H A T - Y O U ' L L - G E T
___
01 | -7 video modules, where I'll teach you all of the kitchen basics, how to save time, how to save money, and even how to cook without a recipe.
02 | -A new topic every month - each month you'll get new video modules tackling an essential recipe or technique, so you can keep expanding your skills!
03 | -2 Live Q&As each month, so you'll have direct access to ask Cassy and the Fed + Fit team all of your questions.
04 | -Exclusive access to the Cook Once Community to cheer you on every step of the way.
05 | -The Cook Once Academy Challenge - participate in our monthly challenges to win an all-expenses-paid trip to the Cook Once Retreat in January 2022, where you'll meet the Fed + Fit team in person and get to take cooking classes, enjoy fabulous dinners, and more!
M E E T - Y O U R - I N S T R U C T O R
Cassy Joy Garcia

Hi! I'm Cassy Joy Garcia, a certified holistic nutritionist, author, professional home cook, wife, and mother of two. I firmly believe that getting a healthy, homemade meal on the table shouldn't be so hard! Through my website, FedandFit.com, two best-selling books, Fed & Fit and Cook Once, Eat All Week, and now, the Cook Once Academy, I've helped thousands of people learn the techniques I personally use to take the stress out of cooking and meal planning, so you can spend your time where it matters most.
The Cook Once Academy is
perfect for you if...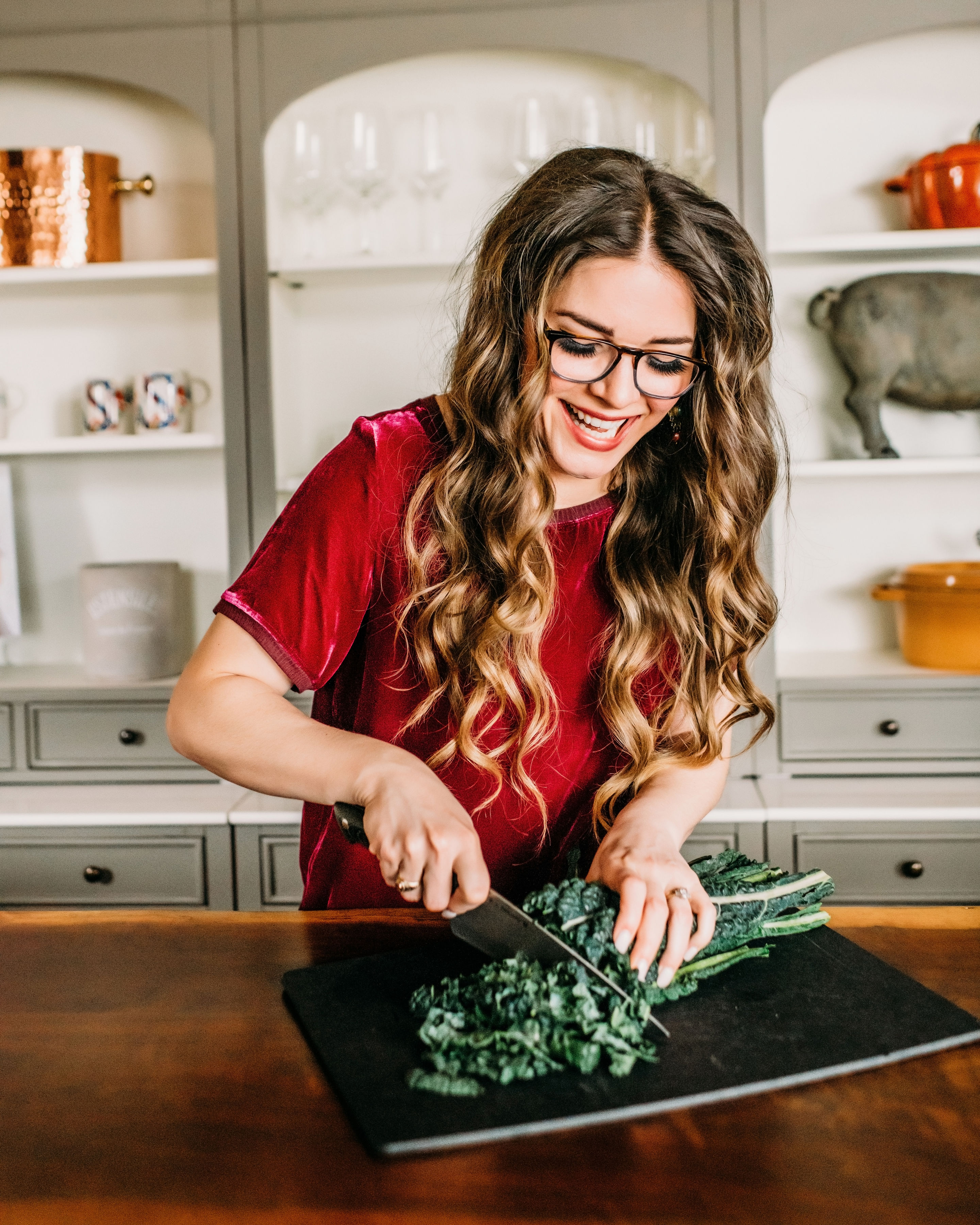 You're hungry for an uplifting community



You're ready to feel more confident in the kitchen

You want more video from Cassy and the Fed + Fit team

You want Cassy and the Fed + Fit team to look over your shoulder and offer insights on your kitchen creations, how to make them even tastier, faster, and easier

You want to save money on your groceries

You want to spend less time in the kitchen

You want to become fluent and confident with ingredient substitutions

You want to have confidence when using buzz-worthy kitchen gadgets like the Instant Pot, your food processor, and even a cast iron skillet

You want to learn how to cook without a recipe

If you want to be a part of a fun and supportive community that will help you every step of the way

You're tired of dreading dinnertime

You want to get delicious, healthy dinners on the table with ease
W H Y - N O W - I S - T H E - T I M E


01
The sooner you join, the more opportunities you'll have to win a ticket to our Cook Once Retreat!


02
Don't miss out on our new content each month, plus live Q&As with Cassy.
03
The sooner you enroll, the sooner you can start saving time, saving money, and cooking with ease.
F A Q
I'm a complete beginner cook, will this course help me?
Absolutely! We will be breaking down the basics step-by-step with easy-to-follow video tutorials.
I'm already a pretty experienced cook, will this course still work for me?
Yes! Even as an experienced cook, there is still more to learn, plus you'll get access to our awesome community.
I'm on a special diet, will I still be able to find tips and recipes to help my family?
Yes! In fact, we are going to walk you through how to easily swap and make substitutions no matter your diet or preferences.
How much time do I need to set aside to do the course?
All of the content in the Cook Once Academy is self-paced to allow you to work through it on your own schedule, and we will have 2 30-minute Q&A calls each week.
What are the details on the trip?
Full Cook Once Retreat details will come soon, but here's a sneak peek: the trip will take place in January of 2022 and the invitees will include each of the 12 monthly competition grand prize winners, a handful of familiar food bloggers (plus maybe more), a 2 night stay at the JW Marriott San Antonio Hill Country Resort & Spa, live classes at the Fed + Fit Kitchen Studio, dinners, swag bags, and so much more. It'll be intimate, special, and you will feel so pampered.
Will there be 2nd and 3rd place prize winners? 
You know it! Stay tuned on the details, but we can't wait to honor our 2nd and 3rd place winners, too.
What if a grand prize winner can't attend the trip?
We'll cross that bridge when we get there! If it happens, we'll most likely invite the runner-up from their month.
How excited is the Fed + Fit team about the Cook Once Academy? 
Super excited. Like, super duper excited. Like, Cassy can't stop talking about it and we all keep dreaming up fabulous things to bring the COA community excited.
Do you offer refunds?
If you aren't satisfied with your purchase within the first 30 days of the course, we will happily refund your investment.